Elena Bereznaya and Anton Sikharulidze---Background Information
---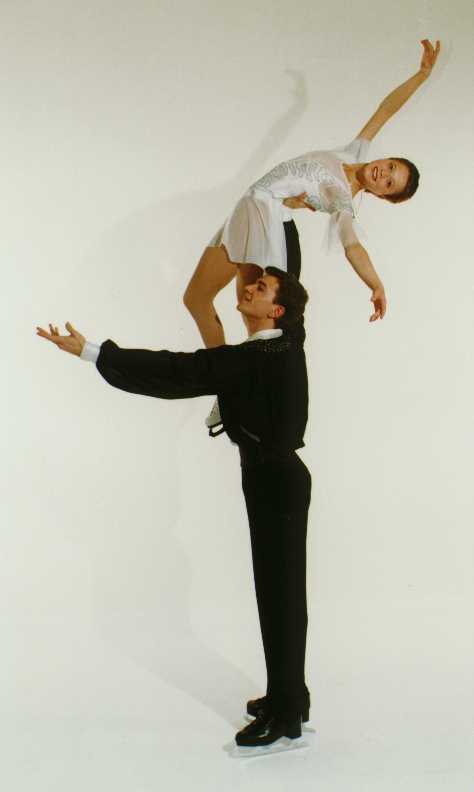 ---
Background Information
Anton previously skated with Maria Petrova. They won two World Junior titles, and placed 8th in the World Championships in 1994, and 6th in 1995.
Elena's previous partner was Oleg Shliakhov. They were together for four years and represented Latvia. They won three Latvian National titles, as well as medals at several international competitions. Tragedy struck in January 1996 when the pair was practicing side by side camel spins. Oleg started to travel during the spin and his skate blade pierced Elena's skull.
Elena was rushed to the hospital and received numerous operations. She had to undergo speech therapy to recover the use of her motor skills. For obvious reasons, she decided she could no longer skate with Shliahkov.
As Elena started to recover from her injury, she knew that she wanted to continue skating, despite the life-threatening accident. Skating was the most important thing to her. Her coach, the legendary Tamara Moskvina paired her with Anton Sikharulidze. The two began to train under the tutelage of Moskvina and her renowned choreographer, Alexander Matveev. During the short time they have been skating together, Elena and Anton have already achieved great results at international competitions, including a bronze medal at the 1997 European Championships.
---
Return to the Bereznaya and Sikharulidze Home Page
---